I have always loved being with kids. I was a kindergarten helper in sixth grade, in middle school I went to neighbors' houses and played with their children for fun, I babysat ALL the time, and I did my high school senior project in a nursery school for hearing impaired children. Becoming a teacher seemed like the perfect job for me.
In 1994, I graduated from Hobart and William Smith with a BS in Psychology and a K-12 Teaching Certificate. After being a nursery school assistant for a year, I became a fourth grade teacher at a junior boarding school where my husband was teaching English. I loved teaching elementary school, but once I had my first baby, I wanted to work part time. Becoming a Language Skills teacher, at the same school, gave me this flexibility. Although I had been living at the middle school for five years, this was my first time teaching teenagers. I discovered I loved working with this age group even more and continued to do so for the next 15 years.
One of the aspects of living at a boarding school is that meals are provided for free. At my school, they serve homemade cookies at recess three times a week and dessert at either lunch or dinner everyday. Temptation is always around, and over the years, I spent a lot of time reading about and trying new diets to help me maintain my weight. Although I took away nuggets of good information from each new diet, they never gave me permanent results, and I became stuck in a stressful dieting loop.
Then in 2010, I read Women Food and God by Geneen Roth and was introduced to mindful eating. Instead of spending my day trying to avoid temptation, I just ate mindfully, listened to my body and stopped judging myself. It was such a relief, and I loved it. What was even more profound was that when I changed my approach to food and stopped dieting, my daughter's budding unhealthy relationship with food vanished without me saying a word. I was utterly amazed and started sharing this information with everyone. However, nobody else seemed to be having life altering moments when reading this book if they were willing to read it at all.
This lack of enthusiasm from my friends and family did not deter me. I knew mindful eating was the answer to end my overeating and would lead me to maintaining a healthy weight, and I wanted to learn more. In 2011, I enrolled in the Women, Food and God on-line class and immersed myself in Geneen's teaching. After that, I decided that I wanted to help spread Geneen's message. I started a book group with three other women and continued to be a role model for mindful eating at home.
In January 2012, my daughter was diagnosed with Type 1 Diabetes. Type 1 Diabetics have to decide what they are going to eat, count the carbs, inject insulin based on the carb load and then wait twenty minutes to eat. Once the insulin is injected, they must eat everything as planned. Mindful eating as a healthy lifestyle for my daughter no longer felt like an option. I was determined to find another way, and in April, I enrolled in the Institute of Integrative Nutrition to become a Health Coach.
In 2013, I  graduated from The Institute of Integrative Nutrition and was a certified Health Coach. While I learned over 100 dietary theories, bio-individuality, the concept that everybody responds to food differently, was the foundation of the coaching program. There are basic truths that work for most people such as eat more vegetables and less fried food, but I learned how to help people discover the perfect diet for their body and to create habits to maintain the new lifestyle.
Since I was living and teaching at a middle school, I had plenty of opportunity to speak to teens about making better choices. One of my students used to come to class everyday with a Gatorade. Within a month of my unofficial health coaching, he started showing up with a water bottle instead.
As for my own diet, I was eating better quality food and maintaining my weight with mindful eating. However, it was not a habit, and I struggled to be consistent with my practice which was stressful. In my heart, I knew the missing piece was developing a meditation practice, but I just couldn't get myself to start one no matter how hard I tried.
In 2014, I found and enrolled in the Institute of Transformative Nutrition, ITN. This school took all the information I knew about nutrition and the psychology of eating and tied in the spiritual piece. (ITN defines spirituality as an inner journey that enables a person to discover their authentic self.) During the spirituality classes, I was introduced to numerous techniques to calm the mind and reduce stress, but the Emotional Freedom Technique or EFT was my personal favorite. Unlike meditation, I was finally able to create a consistent EFT practice that helped me release old, stress inducing habits and replace them with habits that supported my healthy lifestyle and kept me at ease throughout my day. In November, I graduated and became a Certified Transformational Nutritionist Coach.
While continuing to unofficially health coach my students and the kids I ate dinner with in the dining hall on healthy habits, I officially began coaching a boy with Type 1 Diabetes. Then, I began working with teens whose parents were concerned about their children's unhealthy habits.
I loved teaching teens how to manage stress better by creating a healthier lifestyle and giving them strategies to make it a habit for life. In the spring of 2016, I stepped down from my teaching job and began coaching teens full time.  Since about half of our actions are driven by our subconscious, if teens can develop healthy habits now, they are more likely to continue as they get older. My mission is to teach teens how to break out of the Chronic Stress Loop, so they can create healthy habits, manage expectations better, experience more success and be happy and healthy in school and beyond.  Click here to learn exactly how I support teens.
Would Your Teen Benefit From Working With Me?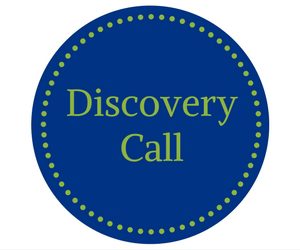 Schedule a Free Discovery Call today, and we'll discuss your biggest concerns with your child's health and habits, the goals you would like your child to work towards, and the strategies that have worked and not worked so far.
Then I'll give you some examples of topics I would teach, habits that I would work on shifting and ways I would give support, so your child can create healthy habits to last a lifetime.
Schedule Your FREE Discovery Call Today!